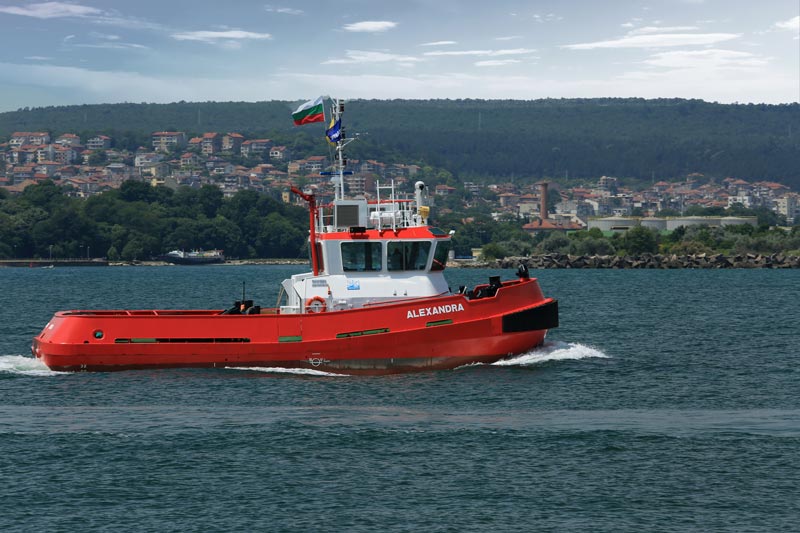 PORT FLEET 99 is a leading Bulgarian company with more than 50 years of experience in the field of maneuvering and towing services of ships in the water areas of port Varna.
The company operates a versatile tug fleet, providing a 24-hour service and ensuring high standards of quality and safety. We work with crews whose qualifications and skills guarantee fast and safe performance of services.
The company has an integrated system for safety, environmental protection and quality management, in accordance with the requirements of ISO 9001:2015 and the ISM Code.
We maintain a policy of loyal partnership with over 70 shipping agencies, shipowners, ship repair and shipbuilding companies, offering good contract terms and competitive prices.
PORT FLEET 99 has 7 tugboats with a pull force from 14 to 30 tonnes and a power from 1200 to 2450 hp which enable manoeuvring operations of vessels of big gross tonnage, as well as manoeuvring and evolutions in confined waters, dock facilities, canals, etc.